At its core, literature encompasses a set of guiding principles on how to effectively express oneself while also serving as a rich compilation of works that represent a culture. Jean Somerville encapsulates this idea by stating that "literature is a thoughtfully curated repertoire of human society, reflecting the thoughts and emotions of a race, an era, and a civilization." In essence, literature acts as the heartbeat of humanity, painting a vivid picture of each generation and revealing its very DNA.
The subject of Haitian literature has been shrouded in controversy, with some asserting that it doesn't exist and is merely an imitation of French literature due to being written in the same language. However, this argument has been met with considerable opposition. While there are undeniable similarities between the two literary traditions rooted in Haiti's colonization by France—such as shared morals and language—this does not mean they are one and the same. Both nations possess distinct ways of life, emotional landscapes, and perspectives on living. Drawing parallels between France's literature being influenced by Greek and Spanish works—such as Corneille taking inspiration from Spain's Guilherme De Castro for his renowned "Le Cid"—it becomes evident that Haiti is not alone in borrowing from other cultures. Humanity itself is diverse and multifaceted, much like individual civilizations. Hence, it is entirely possible for two literary traditions to share commonalities while retaining their unique identities.
Jacques Roumain was a renowned Haitian writer, poet, political activist, and cultural critic of his time. Born on June 4, 1907, in Port-au-Prince, Roumain had a passion for literature from a young age. He spent most of his early life exploring traditional Haitian culture and understanding the social dynamics of the people in his community. Roumain's works dealt with themes of social justice, cultural pride, and the struggles of the working class in Haiti, as well as exploring the African diaspora and the liberation movements of the time. His most notable work is the novel "Gouverneurs de la Rosée' (Masters of the Dew), which was published in 1944 and is now considered one of the most significant literary works in Haitian history. Roumain's literary legacy continues to inspire many Haitian writers today. He passed away on August 18, 1944, leaving behind a powerful and enduring influence on Haitian literature and culture.
Oswald Durand was a Haitian poet, politician, and diplomat. He was born on September 17, 1840, in Cap-Haïtien, Haiti, and died on January 9, 1906, in Port-au-Prince, Haiti. Durand is considered one of Haiti's greatest poets and is often referred to as the "national bard" of Haiti. He played a key role in shaping Haitian literature and promoting the use of the Haitian Creole language in poetry. Durand's most famous work is his collection of patriotic poems titled "Choucoune," which celebrates the beauty, history, and culture of Haiti.
Durand's poetry often delved into themes of nationalism, patriotism, and love for Haiti. His writing style was lyrical, and he skillfully incorporated elements of traditional Haitian Creole language and folklore into his poems.
As a poet, Oswald Durand played a crucial role in promoting Haitian culture, language, and identity through his literary works. He helped to establish a foundation for Haitian literature and set a precedent for future Haitian writers.
It is worth noting that Oswald Durand's influence extended beyond his poetry. He was actively involved in politics and served as a diplomat representing Haiti in various countries. Durand's literary and political contributions have made him a key figure in Haitian history and his legacy continues to inspire and resonate with generations of Haitian authors and readers.
Coriolan Ardouin (12/11/1812 - 7/12/ 1835) 
Coriolan Ardouin was a Haitian poet, representative of a literary movement called "pseudo-classical." Gustave-Léonard-Coriolan Ardouin was the son of Alexis Ardouin (1770-1824) and Suzanne Léger (1773-1828). He was born on December 11, 1812, in Petit-Trou-de-Nippes, a small port on the north coast of the southern peninsula, and died on July 12, 1835, in Port-au-Prince. He had two brothers, Beaubrun and Céligny, who were historians and politicians.
Ardouin's life itself is a Greek tragedy: on the day of his birth, a black butterfly landed on his cradle while his older brother aged 2 years agonized in a nearby room. Born with fragile health, he suffered from nervous disorders. The successive deaths of his father, mother, and older sister during his adolescence disrupted his studies. At the age of 15, he was completely orphaned. Later, he turned to Emma, a friend of his sister who provided him with the delights of love. She was killed by the claws of death. He met Emedia Sterling, a brunette with purple lips, large black eyes, slender waist, tender and caressing voice and abundant hair; she fell ill too. Despite this Coriolan Ardouin married her. Their child died in the cradle and his wife Amedia followed five months later. From an early age, young Coriolan was a secretive and solitary being more inclined to read under a tree than play with the neighborhood children. Coriolan Ardouin, contaminated by tuberculosis which was incurable at that time died on July 12th 1835, at the age of 23. His poetry is marked by the influence of Casimir Delavigne and Lamartine.
Such a sensitive being could only venerate passionate love in its noblest form. The Painful one left only one work, published posthumously in 1837, Relics of a Haitian Poet. In the meantime, between the disappearance of his beloved and his own announced death, it is in nature that he found a final refuge .
"The sea that no wind stirs
Die quietly and voiceless". His works
It was through the efforts of Émile Nau that Coriolan Ardouin's only poetry collection was published posthumously in 1837 under the title "Relics of a Haitian Poet"
Another form of expression
Arts are vital for creativity, imagination, and self-expression. Each art form transports us to new worlds and inspires us to think outside of the box.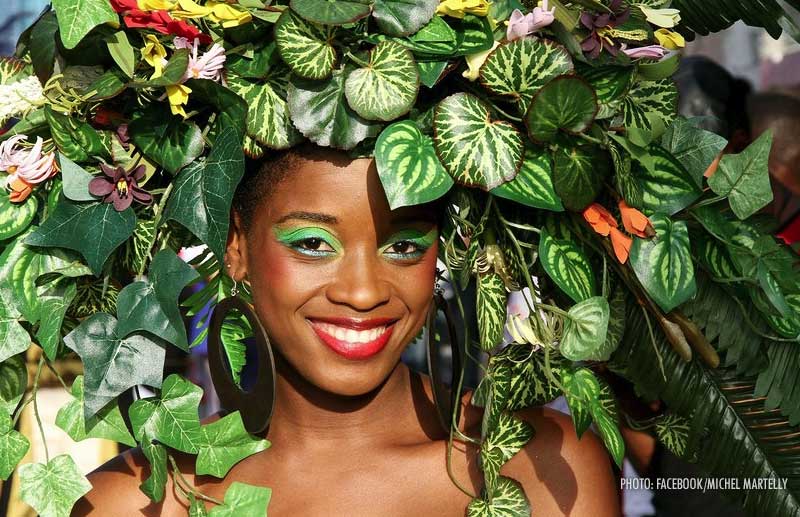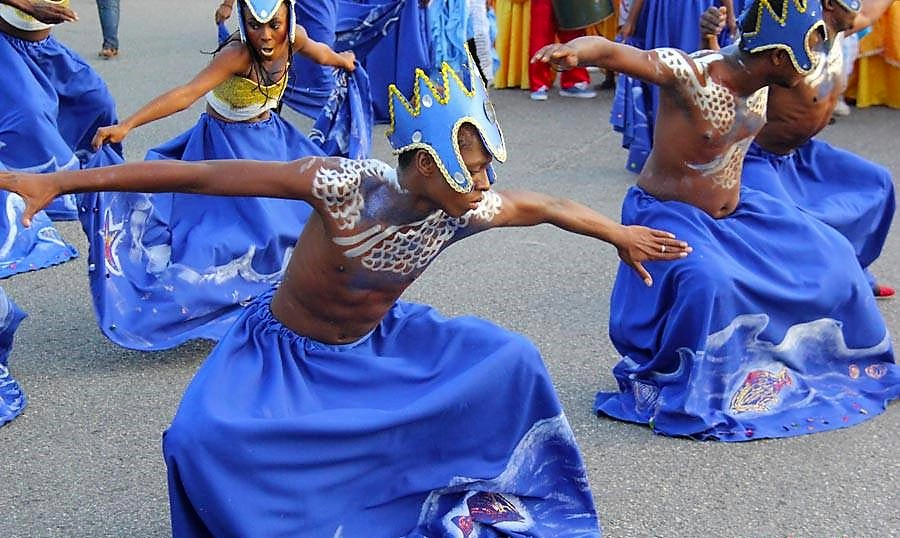 Without the arts, our world would be dreary and colorless. They provide beauty, wonder, and allow us to connect with one another.
Arts can also serve as a tool for social change and shedding light on important issues.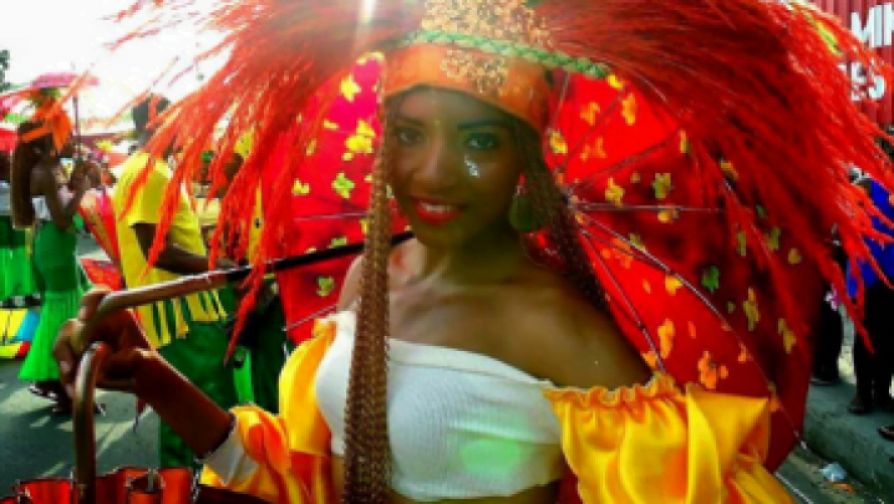 Arts are a fundamental part of what makes us human. Let us celebrate and embrace the arts in all their forms and continue to push the boundaries of what is possible.
Every civilization worldwide has its own unique culture, regardless of its characteristics. With countless languages spoken, the task of truly comprehending one's environment can prove elusive for humankind. Translation isn't always perfect, as words can hold different meanings and be misinterpreted based on factors like accent, context, and timing.
In these moments, translations risk losing essential meanings. Culture plays a significant role in human history, as it is diverse and helps us understand our past and present. Music, literature, and art are various ways through which culture is expressed and interpreted.
While music breathes life into every civilization, art serves as a conduit for expression – a potent language transcending generations. Art is the looking glass in which generations are captured – their triumphs and sorrows, their past and present, their dreams manifested.
" Quand on a choisi un chemin, aussi compliqué soit-il, on le poursuit jusqu'au bout. Sinon, on ne saura jamais ce qu'il nous promet."